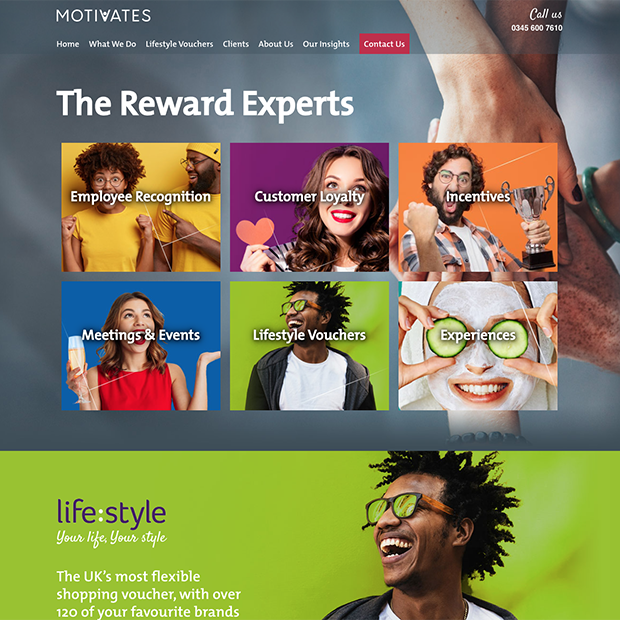 How we helped:
Digital Marketing
Motivates is in the business of creating inspirational recognition, loyalty and motivation strategies. As the employee engagement and customer loyalty agendas continue to grow and evolve, the management team was looking for a new website that better articulated how they could help companies and brands succeed in these areas.
Results include:
It's early days, but the client is delighted with their new website, which does a much better job of articulating their value proposition for businesses seeking to motivate employees and add value to brands.
Motivates
Category
Design and Copywriting, Digital Marketing,
Date
November 6, 2019
Client
Director of brand and partnerships
"For the first time in 9 years our website makes sense!....I can't wait to show it to customers"