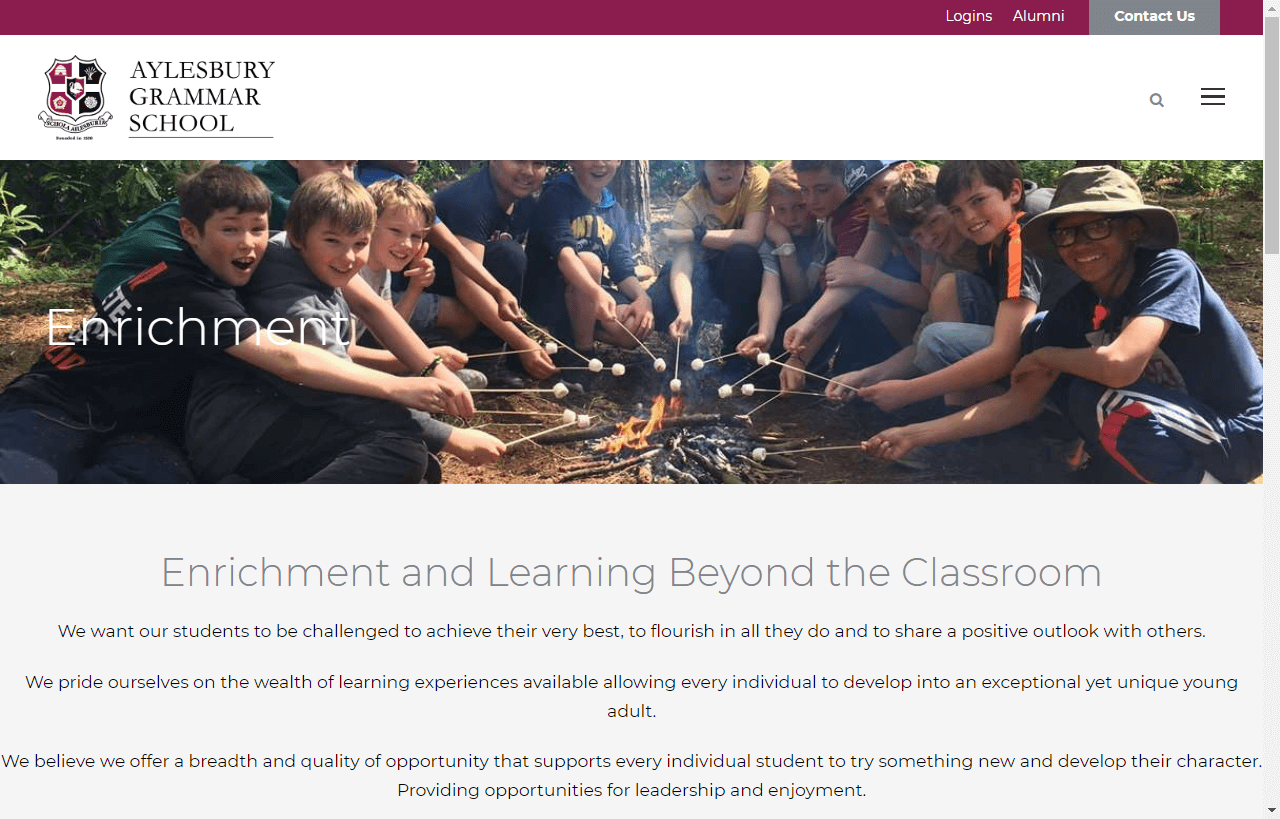 How we helped:
Digital Marketing – new website
Selective secondary education is a competitive sector with schools and other institutions battling to attract the brightest students. With so many stakeholders to serve, it is vital that the shop window – the school website – is easy to navigate, maintain and looks the part. In 2019 Aylesbury Grammar School turned to Awaken Communications to help them do exactly that.
The end result is modern, contemporary looking site, where browswers can find what they are looking for quickly and easily, across all devices. Enhanced by fresh, new photography the site tells the AGS story in compelling fashion, through the eyes of their biggest ambassadors – the students. It's a website that looks to the school's future, while respecting the past.
The website also serves as hub for parents, teachers, students, PTA members and governers to access secure information areas behind password protected gateways.
Aylesbury Grammar School
Category
Digital Marketing, Web design, Website Development,
Date
August 5, 2020
Client
Development Director